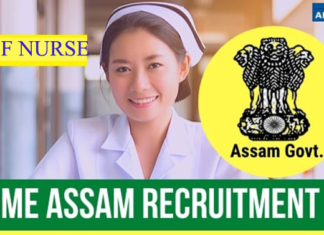 The Director of Medical Education, Assam (DME Assam), has invited online applications from eligible and interested Indian nationals, ordinarily resident of Assam, for filling...
Tips for Judicial Services Interview Interview is mostly the final stage of any Judiciary Exam in India they are generally conducted for Grade 'A' posts...
The United States of America U.S Embassy is looking for a full time registered 'Nurse', eligible and registered candidates can Apply Now. Salary: INR ₹1,061,163 Open...
हरियाणा के शिक्षा मंत्री कंवर पाल ने हाल ही में घोषणा की कि राज्य में जुलाई से स्कूल खोले जाएंगे। प्रारंभ में स्कूल चरणबद्ध...
दिल्ली से पानीपत के बीच में बारह लेन की महत्वाकांक्षी हाईवे परियोजना जिसका निर्माण कार्य दो साल से बंद था, अब जून 2021 तक...