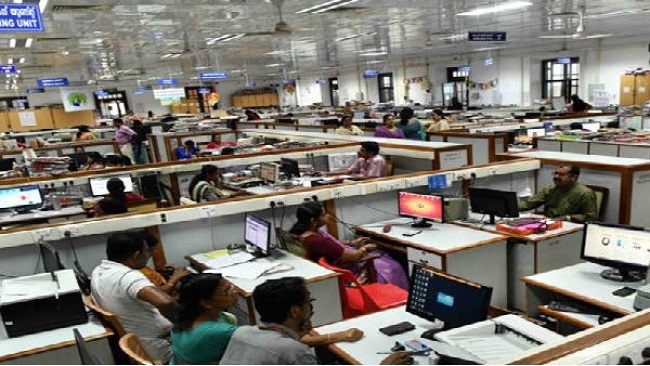 Chandigarh: The Haryana CM Manohar Lal Khattar announced in assembly that 75% of the total jobs from the Private Sector will now be reserved for the domicile citizens of Haryana. Haryana following in the footsteps of other states like Andra Pradesh, Rajasthan etc. Thereby making a way for reservation for Blue Collor Jobs and in Factories.


The Haryana State Employment of Local Candidates Bill, 2020 provides the quota for local people in private-sector jobs that offer a salary of less than Rs 50,000 a month.
Only 10 percent of the recruitment by a company needs to be from the district in which it is located – the rest of the quota can be filled from other districts in the state. Various other silent features of the law are
The bill is said to be a replica of Andhra Pradesh.
The Haryana State Employment of Local Candidates Bill 2020 is applicable only to new private-sector job openings.
Perhaps the most important part: All jobs with a monthly starting salary of below Rs 50,000 come under the ambit of the proposed law.
The bill seals the BJP-led government's argument that an influx of migrants competing for limited employment opportunities strains infrastructure and leads to proliferation of slums.
The bill won't affect outsiders already employed in factories and other industrial units in the state.
Privately managed companies, societies, trusts, limited-liability partnership firms and joint ventures based within the state and employing 10 or more people can hire only up to 10% of the approved local quota from one district.
Employers may claim exemption whenever an adequate number of local candidates with the desired skills, qualifications or proficiency are not available.
The penalty for contravention of these provisions ranges from Rs 10,000 to Rs 50,000.
The state having been swamped by people from outside looking for employment led to the tabling the Bill, deputy CM Dushyant Chautala said. Chautala, also the labour and employment minister, said: This has led to environmental and health issues, affecting both the quality of life and livelihood. Giving preference to local candidates in low-paying jobs is socially, economically and environmentally desirable."