M Karunanidhi served as the chief minister of Tamil Nadu for five separate terms in the 1969-2011 period.
Karunanidhi was admitted to the Kauvery Hospital on July 28 following a drop in blood pressure.
Karunanidhi served as the chief minister of Tamil Nadu for five separate terms in the 1969-2011 period. He was a long-standing leader of the Dravidian Self-respect and ten-time president of the Dravida Munneta Kazhagam (DMK) political party. Before entering politics, Karunanidhi has worked in  the Tamil film industry, establishing himself as one of industry's leading screenwriters. He has also made innumerable contributions to Tamil literature, having written stories, plays, novels and even a multiple-volume memoir titled 'Nenjukku Neethi'.
EARLY LIFE AND CAREER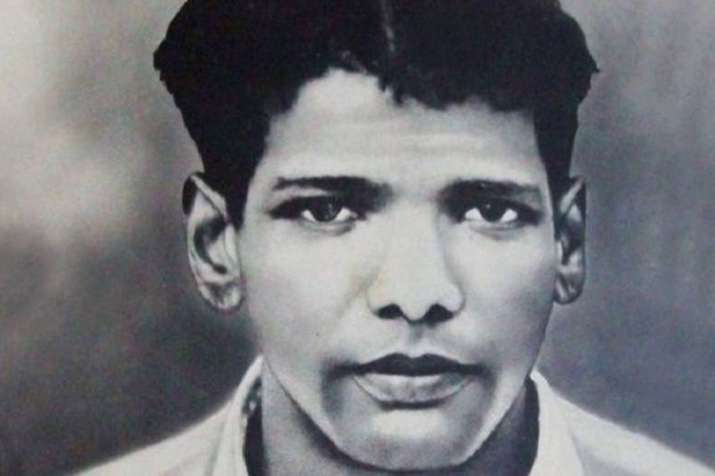 Inspired by a speech by Alagiriswamii, considered the pillar of the Justice Party, Karunanidhi forayed into youth politics at a tender age of 14. During his teenage days, he participated in Anti-Hindi agitations and even founded an organisation for the local youth of his locality. He circulated a handwritten newspaper called Manavar Nesan to its members. Later he founded a student organisation called Tamil Nadu Tamil Manavar Mandram, which was the first student wing of the Dravidan Movement. Karunanidhi involved himself and the student community in social work with other members. Here he started a newspaper for its members, which grew into Murasoli, the DMK party's official newspaper.
The first major protest that aided Karunanidhi in gaining ground in Tamil politics was his involvement in the Kallakudi agitation in Kallakudi district. Original name of this industrial town was Kallakudi and it was changed to Dalmiapuram after a cement mogul who built a cement plant there. DMK wanted to change the name back to Kallakudi. In the protest Karunanidhi and his companions erased the name Dalmiapuram from the railway station and lay down on the tracks blocking the course of trains. Two people died in the protest and Karunanidhi was arrested.
RISE TO POWER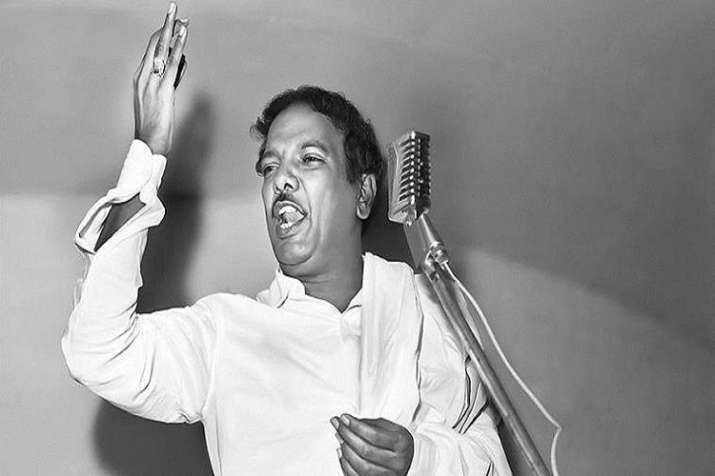 At the age of 33, Karunanidhi entered the Tamil Nadu assembly winning the Kulithalai seat in the 1957 election. Once he joined the DMK party, he became its treasurer in 1961 and then the opposition leader in the following year. By 1967 when the party came to power Karunanidhi wielded a powerful position. In 1967, Annadurai was serving as the chief minister of Tamil Nadu but could not continue due to his sudden death. Two years later,  Karunanidhi took over Annadurai's position as a Chief Minister and since then he has been elected once in 1971, 1989, 1996 and in 2006.
FILM CAREER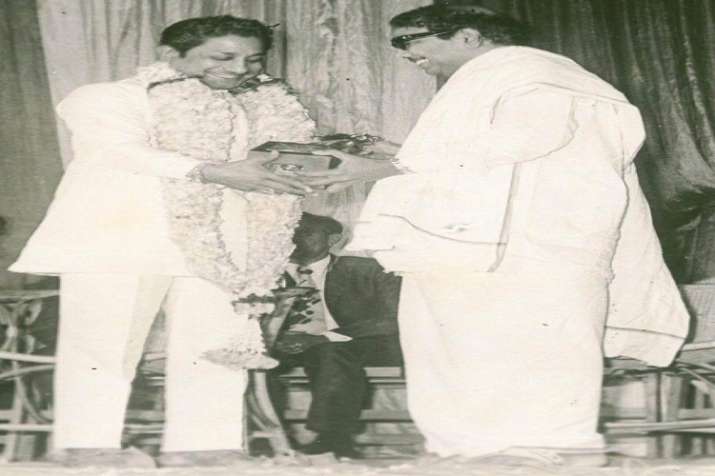 With his passion for Tamil literature, Karunanidhi commenced his career as a screenwriter in the Tamil film industry. It was through his movie scripts that he tried to convey a meaningful social message, his story lines touched on subjects like widow remarriage, abolition of the zamindari system, obliteration of religious hypocrisy, eradication of untouchability and self-respect marriages. The movie "Parasakthi" reflects his stand point on the negative aspects of Brahmanism that was opposed by traditional Hindu communities.'Parasakthi' was a turning point in Tamil cinema, as it espoused the ideologies of the Dravidian movement and also introduced two prominent actors of Tamil filmdom, Sivaji Ganesan and SS Rajendran.The movie was initially banned but was eventually released in 1952. It was a huge box office hit, but its release was marred with controversies. The movie was opposed by orthodox Hindus since it contained elements that criticised Brahmanism. Two other movies written by Karunanidhi that contained such messages were 'Panam' and 'Thangarathnam'. His unconventional themes made him one of the most sought after screenwriter during his time.
CONTRIBUTIONS TO LITERATURE
Karunanidhi is known for his contributions to Tamil literature. His contributions cover a wide range: poems, letters, screenplays, novels, biographies, historical novels, stage-plays, dialogues and movie songs. He has written 'Kuraloviam' for 'Thirukural', 'Tholkaappiya Poonga', 'Poombukar', as well as many poems, essays and books. Apart from literature, Karunanidhi has also contributed to the Tamil language through art and architecture. Like the 'Kuraloviyam', in which Kalaignar wrote about 'Thirukkural', through the construction of Valluvar Kottam he gave an architectural presence to Thiruvalluvar, in Chennai. At Kanyakumari, Karunanidhi constructed a 133-foot-high statue of Thiruvalluvar in honour of the scholar.
The books written by Karunanidhi's include 'Sanga Thamizh', 'Thirukkural Urai', 'Ponnar Sankar', 'Romapuri Pandian', 'Thenpandi Singam', 'Vellikizhamai', 'Nenjukku Needhi', 'Iniyavai IrubathU' and 'Kuraloviam'. His books of prose and poetry number more than 100.
Karunanidhi's stage plays include: 'Manimagudam', 'Ore Ratham', 'Palaniappan', 'Thooku Medai', 'Kagithapoo', 'Naane Arivali', 'Vellikizhamai', 'Udhayasooriyan' and 'Silappathikaram'.
The 94-year-old leader had married three times and have six children. His three wives were late Padmavathy, Dayalu and Rajathi.
He had  four sons, namely M K Muthu, M K Alagiri, M K Stalin, and M K Tamilarasu and two daughters, Selvi and Kanimozhi. M K Muthu, his eldest son, was born to Padmavathy, who died early. Alagiri, Stalin, Selvi and Tamilarasu were born to Dayalu, while Kanimozhi is the only daughter from his third wife, Rajathi. His sons Alagiri, Stalin and daughter Kanimozhi have forayed into politics following the path of their illustrious father.
Indian media baron and chairman-cum-founder ofthe Sun Group Kalanithi Maran and former union minister Dayaninidhi Maran are his grand nephews.
His grandchildren Arulnidhi, Udayanidhi and Dayanidhi are actors in the Tollywood film industry.