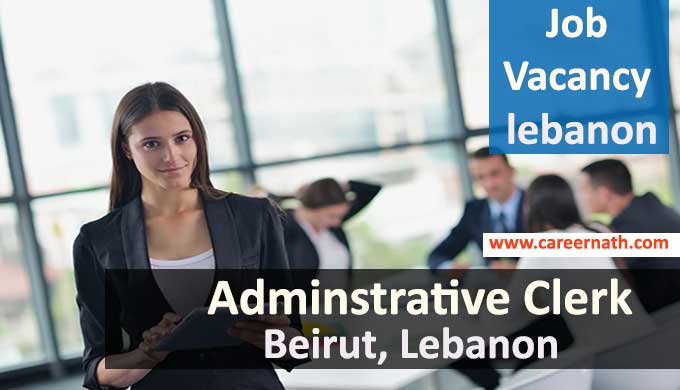 The US Embassy is inviting Job applications for the vacancy of 'Administrative Clerk' in Beirut, Lebanon which would entitle all International benefits. Interested candidates can check their eligibility and apply to this job post.


Job Post: Administrative Clerk
Location: Beirut, Lebanon
Organization: America, US Embassy, Beirut
Last date to Apply: 31st August 2021
Also Read: Check Out various other Job Vacancy in Lebanon
Job Summary
Basic Function of the Position:
Position reports to the Management Officer and direct supervision is provided by respective section heads. The primary purpose of this
position is to provide management support and assist with special long-term/short-term projects to various requesting offices,
sometimes on short notice, and to cover staffing gaps of LE Staff and EFM positions.



Essential qualifications
Requirements:
EXPERIENCE: At least one year of experience in office management/administrative work is required or office customer service.
Education Requirements: Completion of high school.
LANGUAGE:  English level 4(fluent) (speaking and Writing).
SKILLS AND ABILITIES: Must possess good organizational and communication skills. Good interpersonal relations skills are required. Ability to interact with range of general public with tact and diplomacy is critical. Must be able and willing to work irregular hours and to be available for work on short notice. Knowledge of computer skills in MS-Office (Word, Excel and Outlook) are required. Ability to adapt to a variety of office settings.